Kait Weston On Her 'Romeo and Juliet' Inspired Single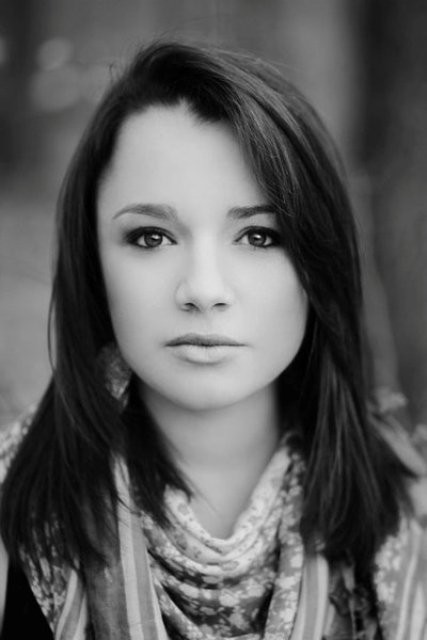 This is an important week for Kait Weston. On Friday, the same day that the newest Romeo and Juliet hit our movie screens, we also got to enjoy her single "Til Death Do Us Part," inspired by the film. Before the release of the track, BFTV snagged a few minutes with Kait to discuss the project and what it means for her as an emerging singer-songwriter.
"It was incredible," she said of the song being included on the 'inspired by' album for the film, which stars Hailee Steinfeld and Douglas Booth in the title roles.  Her contribution came together fairly easily for the up-and-coming artist. "Honestly I wrote the song in about two hours," she added. "It was just one of those nights that I was having."
Kait's interest in a music career was piqued in part by a moment after one of her early sets. "I was actually in a cafe once singing and this lady, after my performance, she looked really upset," she recalled. "I went up to her, and she said 'You just made me feel like all this stressful stuff I have to do doesn't even matter.'"
Since then, she's slowly been breaking into the public eye with TV appearances and high-profile gigs. "Getting to perform on Ellen in 2011 was amazing. That was crazy," she told us. "I had the opportunity of performing at The Wanted's American Music Awards afterparty; they were super-sweet. I've had a lot of awesome opportunities."
In addition to her live happenings, Kait also released the single "Last Dance," co-produced by Clinton Sparks and Christian Porter, whom some readers may know from his appearance on Season 4 of NBC's The Voice. If you haven't yet heard that song, you can listen to it here.
Of course, the road to would-be stardom hasn't come without a few hiccups along the way. "At the AMA afterparty for The Wanted, I sang 'Titanium' and halfway through my performance, the booth cut out," she laughed. "I was in this nightclub and The Wanted was about to perform after me. I just continued singing and everyone kind of joined in."
With the release of 'Til Death Do Us Part,' which has already been featured and praised by the likes of MTV, what would Kait like to see come her way next? "Honestly, any opportunity that comes up," she enthused. "I'm really excited to see this song and [hear] how people perceive it."
"It hasn't sunk in yet," she continued. "When you're in this industry trying to get somewhere, I see it as [that] this is just another step." Now that her music is associated with a major motion picture, it's certainly a big step for this dedicated performer, and we can't wait to see what happens for her next.
You can check out Kait's single for Romeo and Juliet, 'Til Death Do Us Part,' below.
(c)2013 Brittany Frederick. Appears at Starpulse with permission. All rights reserved. No reproduction permitted. Visit my official website and follow me on Twitter at @tvbrittanyf.