Kady Z Announces Herself With Debut Pop Album 'Ordinary Girl'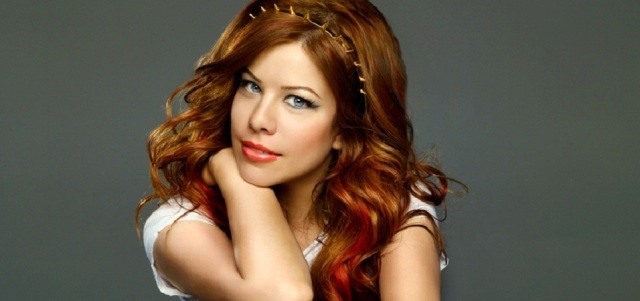 You only get one chance to make a first impression. That's what's on the mind of pop songstress Kady Z as she releases her debut album, Ordinary Girl. BFTV sat down with Kady last week to discuss what exactly goes into making a first record, and what her goals are now that the world has been exposed to her fresh, energetic sound.
So who is Kady and what is she trying to say? "I'm very into the idea of fun pop music. I love pop," she explained. "I'm a huge fan of Robyn and Gwen Stefani. Robyn, her lyrics are pretty meaningful as well as just having really good melodies. Me and my producer and co-writer Tone Def, we really went into it wanting to make the lyrics meaningful but also keep the music very melodic, [and] at the same time have a lot of beats and song ideas and concepts."
Ordinary Girl is her second collaboration with Grammy winner Tone Def. "First we did an EP, the One Million Pieces EP, and that did really well so we went on to do the album," Kady continued. "We were in the studio for six months and it was really hard, because you have people telling you 'This song should be like this.' You have to kind of stand up and believe in what you're doing. We had to keep our heads up, and I think that shows a lot in the music."
Sticking to her guns proved to be the right move for Kady, as the album has done well since its release. "I am so surprised at the reception so far," she enthused, calling it "amazing and beyond my hopes. You go in and you want to get your message and your idea [out], and inspire people and touch people. So far people are just being so sweet and they're loving it. It's so overwhelming. It's more than I could ask for."
"I've learned that you really never know what's going to happen," she reflected. "One day you can feel at the bottom, and the next day my manager will call me and say your song is debuting at number whatever on the charts. I've learned to just kind of not expect anything and go day by day. And it's hard. It's not like waking up and walking into work. You have to structure your days and kind of keep your mind structured."
And much like you can find meaning inside her pleasing pop songs, don't confuse Kady's beauty and youth with her being another flash-in-the-pan singer. She is a performer committed to staying the course. "It's something that [I] can't really live without doing," she said of her career. "I feel like as long as I can do a song and people can relate and fall in love with the music, that's all I can hope for. I don't think I could do anything else. This is what I'm focused on. At the end of the day, I go home and I look at comments [on the music], and it just makes it all worth it."
While we're relaxing to Ordinary Girl this weekend, what's Kady listening to? "I've gotten into country, so I'm like obsessed with Lady Antelbellum. I just need them in my life all the time. I'm also obsessed with Miranda Lambert," she said. "I love Maroon 5. Their Overexposed album is amazing. I always need Robyn. And I'm obsessed with Florida Georgia Line!"
The video for "Ordinary Girl," the title track off Kady's debut, is below.
(c)2013 Brittany Frederick. Appears at Starpulse with permission. All rights reserved. No reproduction permitted. Visit my official website and follow me on Twitter at @tvbrittanyf.