Justin Timberlake's Wild Ride Isn't Over - 'The 20/20 Experience' Part 2 Comes Out In September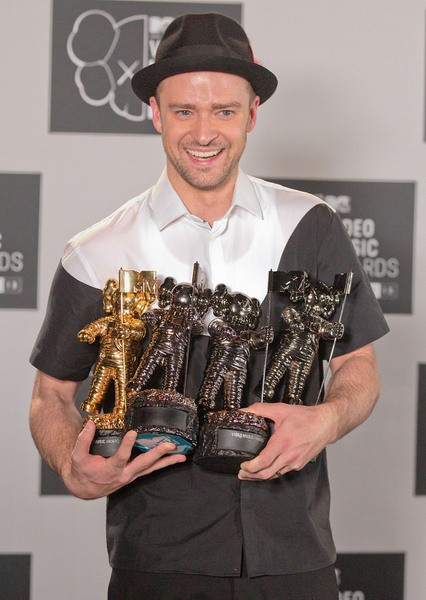 After stealing the show at the MTV Video Music Awards (VMAs) in Brooklyn, New York, on Sunday night, Justin Timberlake wrote an open letter to fans to let them know the "wild ride" isn't over yet.
The singer, who picked up the prestigious Michael Jackson Video Vanguard award and the Video Of The Year moon man trophy for "Mirrors," performed a slick 15-minute performance that included a medley of his music and a 90-second reunion with his former 'N Sync bandmates.
Following the ceremony, the singer let fans know that there's more to come.
He wrote, "The last time I wrote you an open letter, it was in January and I promised that it would be a 'Big 2013.' Since then, from The Grammys to the release of the first part of The 20/20 Experience to the crowd's response at the VMAs, it's been a wild ride. I hope you've enjoyed it as much as I have."
 
He then added, "This letter is to tell you that we're not done... Not even close. On Sept 30th, the second half of The 20/20 Experience, 'The 20/20 Experience 2 of 2', comes out. Since all these songs were written together over a year ago, it's been so hard to wait this long to release them. I can't wait for all of you to hear The 20/20 Experience in full. Catch your breath... We've still got the 3rd and 4th quarter to go."