Justin Timberlake's 'The 20/20 Experience' Review: Sonic Shock And Awe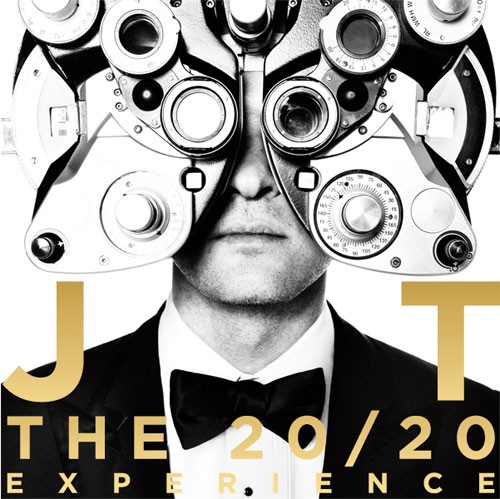 It's been seven years since boybander-turned-superstar Justin Timberlake released his last album, and jammed sexy back into the cultural lexicon.  His new LP drops on March 19, so the biggest questions to be asked upon listening are obvious:  Is it worth the wait? Does it live up to the hype?  The answer is just as clear:  YES.  The aptly named "The 20/20 Experience" is sonic Shock and Awe, a dazzling barrage of traditional R&B and contemporary swagger, thanks to uber-producer Timbaland's mad-scientist production. 
Experience is Timberlake's best album yet.  The cohesive compilation is comparable to Adele's "21" in the way that is an undeniable ode to real music and a valid argument against autotune and the mindless 'shake ya ass' singles that clutter Top 40 radio.  The fact that it comes from such a mainstream hitmaker like Timberlake is a profound statement.
Unlike 2006's "FutureSex/LoveSounds," Experience's strongest tracks look to the past for inspiration.  "That Girl" oozes his hometown Memphis soul with Al Green-esque dapper riffs and lively trumpets.  The bluesy "Pusher Love Girl" likens love to the euphoria of drug addiction and exudes a babymakin' groove of '90s R&B star D'Angelo. "Strawberry Bubblegum" echoes the late Michael Jackson's pristine falsetto and sequined theatricality.  The LP's old school flare is buoyed by the distinctly modern rapped, scatted and beatboxed outros.  It's a savvy move to infuse some danceable energy into an album with few outright bangers.  While this only extends the exotic "Don't Hold The Wall" and improves the muddled "Mirrors," it can detract from the less successful tracks like the ironically cluttered "Tunnel Vision" or the repetitive, albeit addictive "Let The Groove In." 
Part of Timberlake's sustained success stems from his ability to create songs that appeal to the masses with bangin' beats and uncomplicated, arguably impersonal lyrics.  He will never be Taylor Swift, and that is a blessing (although one can assume that new wife Jessica Biel is the inspiration for all of the romance).  All the emotion oozes from the newfound freedom in his vocals and the meticulously lush arrangements and harmonies.  However, the "Suit and Tie" singer makes an effort to be more creative and confessional, detailing a love-at-first-sight encounter with a woman in the charismatic "Strawberry Bubblegum," and even uses sounds like the skittering of a dolphin, the rush of ocean waves and the chirping of crickets to tell a complex and cinematic story.  
"Blue Ocean Floor" is a delicately disturbing ballad in which Timberlake demonstrates intricate and deliberately unique vocals, treating each word as if it is a song in itself.  It's stripped down departure from anything he's ever done, and an ethereal end to an album that is an overwrought, retro-hip assault on the senses that doesn't feel like simply music, but a soulful masterpiece. 
Grade: A
Check out Justin Timberlake's video for "Suit And Tie" below: