Justin Timberlake's 'The 20/20 Experience: 2 of 2' Hits Number 1 Despite Mixed Reviews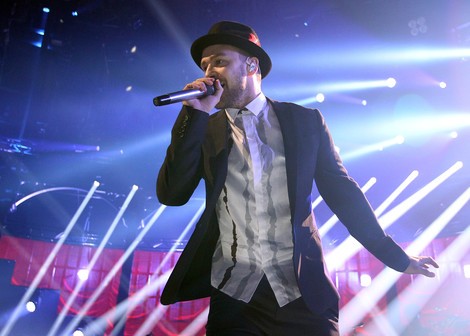 Despite getting mixed reviews from critics, Justin Timberlake's "The 20/20 Experience: 2 of 2" has peaked on the album charts.
Part two of the singer's latest album was released on Sept. 30. Part one was received well by critics (and included the hits "Suit & Tie" and "Mirror") and did very well commercially, while part two has been slammed for lacking focus and being self-indulgent.
(In contrast, Starpulse critic Kira Wills says "2 of 2 features Timberlake's freest and strongest vocals of his career." Read her review HERE.)
But fans don't seem to be listening to the critics. The album has sold an impressive 350,000 copies in its first week of release.
Timberlake has also been the only musician this year to sell more than 300,000 copies of two different albums in just seven days. He and another artist, Luke Bryan, have also been the only two to score two number one hits.
In the meantime, Timberlake stars in the new film "Runner Runner" opposite Ben Affleck. Lke "2 of 2," the film has been slammed by critics. It's also performed miserably at the box office.