Justin Timberlake's 'Suit & Tie' Music Video Released Today - Watch It!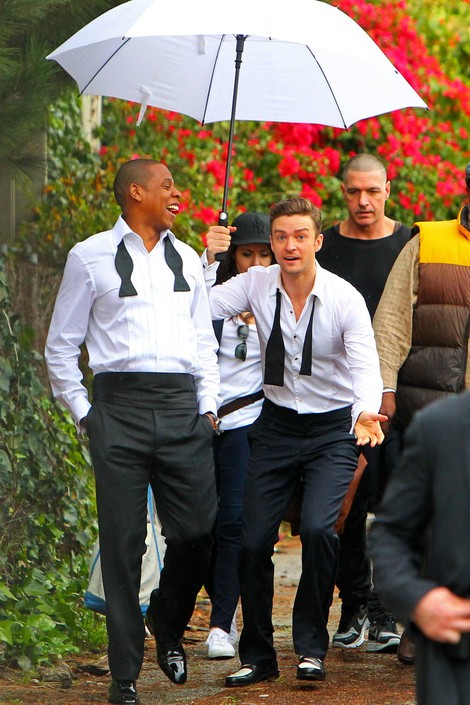 Justin Timberlake is taking us back to the days of Frank Sinatra with the music video to his new single Suit & Tie.
"Here it is…All pressed up in black and white," tweeted JT with the link to the video, referencing the song's lyrics.
The video, directed by David Fincher, features Timberlake and dancers dressed up in suits and bowties in a classic theater. Interlaces are shots of Timberlake working at the studio and hanging out behind the bar at his home. It's reminiscent of his Grammy performance, which was shown in part in sepia tones.
Of course Jay-Z makes an appearance, keeping with the theme and smoking a big cigar before his rap section in the song.
The video looks like a faithful recreation of the 50s until Timberlake checks some music notes on a tablet!
In related news, JT and Jay-Z are rumored to be headed on a blockbuster tour once Justin's new album is released in March.