Justin Timberlake's Acting Stock Rises In 'The Social Network'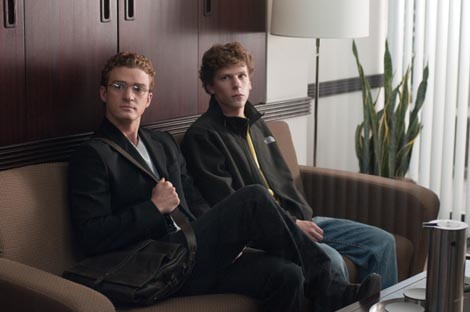 1995 was fifteen years ago, and an incredibly talented young star was just beginning to make a name for himself. Along with four other band members, Justin Timberlake shot on to the scene with the emerging pop group 'N Sync. During the rest of the 90's and early 2000's, 'N Sync smashed records, released numerous chart topping hits, and developed a global following with millions of fans. From Britney Spears to the Backstreet Boys, 'N Sync was among an elite class of pop music acts that dominated the TRL era of music and television.
Time eventually brought the group to its demise, and Timberlake jumped at the opportunity to become the solo star his fans had always wanted. With the release of a successful debut album entitled Justified, Timberlake was well on his way to individual superstardom. Justified sold more than seven million copies worldwide and he pushed forward with his solo career by releasing the number one album FutureSex/LoveSounds in 2006.
Led by the success of his singles Cry Me a River, Rock Your Body, SexyBack, and My Love, Timberlake became one of the biggest musical acts in the world. Millions of his fans have been patiently waiting for a new album since 2006, but they may be waiting a lot longer than they had ever expected. Why hasn't Timberlake released a new album in over four years? Because he's traded in the recording studio for Hollywood scripts and started an acting career. And this isn't just a hobby for the former pop star. He is actually really good at it too.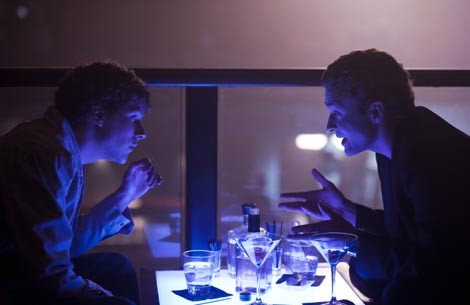 He is doing his best to be taken seriously in Hollywood, and with the new Facebook themed film The Social Network opening Friday, he may be turning a lot of doubters into believers. Timberlake plays Napster co-founder and former Facebook President Sean Parker in the film. The Social Network has received outstanding reviews from critics and could possibly have a massive box office opening, which can only benefit Timberlake's acting career. He has showcased his comedic ability in acclaimed SNL skits and has also turned in solid dramatic performances in films such as Alpha Dog, Black Snake Moan, and the underrated comedy-drama The Open Road. Fans of his music may have to wait a while before he releases another single, because it appears that Timberlake is on an acting roll. His Hollywood stock is steadily rising, and prominent directors are beginning to have legitimate faith in his abilities. Timberlake has caught the acting bug, and the only thing that separates him from other musicians that have tried it in the past is the fact that he has an actual talent for it.