Justin Timberlake's '20/20' Soaring To Nearly 1 Million In Sales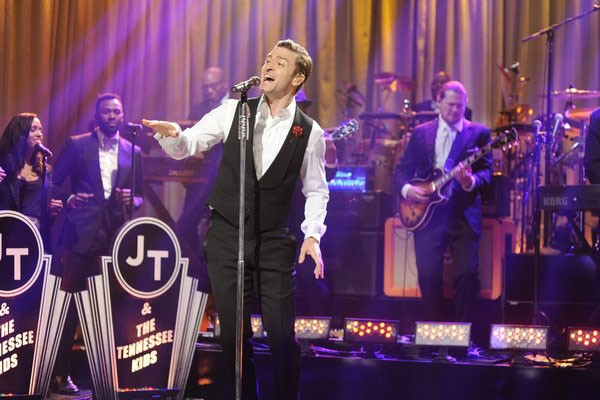 Justin Timberlake's golden touch might just turn platinum.  His new album, "The 20/20 Experience," is projected to sell a staggering 975,000, according to Billboard.com. 
Earlier this month, experts had estimated sales of a still impressive 500,000 copies.  Thanks to whirlwind promotional blitzkrieg, including a stand-out performance as host and musical guest on "Saturday Night Live," a fantastic week-long stint on "Late Night With Jimmy Fallon," a secret show at a the music festival SXSW, and a concert special on The CW, the projections have been steadily climbing since the album's release on March 19.
Experience is Timberlake's first album is nearly seven years, and has been hailed as a masterpiece by critics and fans alike. 
While Timberlake has undoubtedly secured his second consecutive No. 1 on the Billboard charts, it's a slim possibility that the album will breach the meteoric 1 million in sales.  This was last eclipsed by Taylor Swift's 2012's LP, "Red."
On the brighter side, Timberlake holds 1/5th of another untouchable sales record:  'N Sync's "No Strings Attached" sold a gobsmacking 2.4 million albums in a single week in 2000.   
Watch Justin Timberlake and Jimmy Fallon school us again with the fourth installment of "The History of Rap" from "Late Night With Jimmy Fallon."