Justin Timberlake Vows To 'Take Back The Night' With New Single And Album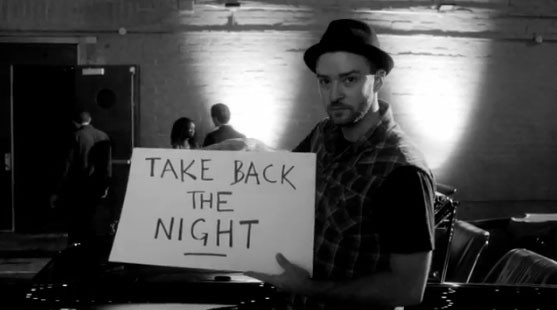 After waiting seven years to release the epic smash "The 20/20 Experience," Justin Timberlake wants to make sure the party never ends.  In a 50-second video, Timberlake announces that the first single off his second album this year is called "Take Back The Night."  While the official release date isn't revealed, the promo does offer a tantalizingly short snippet of the charismatic dance track.  
The new album, slated for a Sep. 30 release, was confirmed in May after mounting speculation. 
JT's future jams aren't the only music making headlines.  His current single, "Tunnel Vision," caused a quick-burning scandal last week when the video was temporarily banned from YouTube.  The music video features topless models sultrily dancing and was said to violate the website's explicit content policies, according to RollingStone.com.  The ban was lifted after a content warning was added. 
Check out the much too short promo for "Take Back The Night" and share your thoughts below!