Justin Timberlake To Release 'The 20/20 Experience' Documentary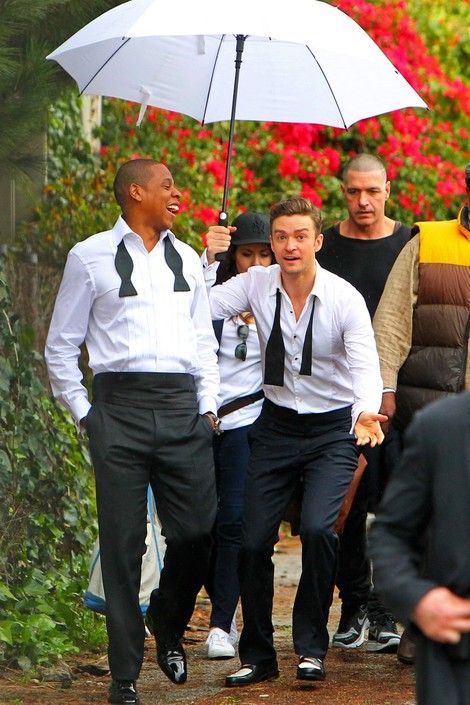 Justin Timberlake is joining the trend of making a documentary about making his new album, "The 20/20 Experience."
Stars such as Beyonce and Jennifer Lopez have also recently filmed their behind-the-scenes lives for fans.
His latest single, "Suit & Tie," was just released, and his new album drops on March 19. He told Ryan Seacrest on his KIIS FM radion show about the documentary: "Not to give too much away because you know I like surprising the fans, but that little piece of footage is from a documentary we started working on throughout the making of the album, which started last June.

"So it was more a little excerpt from that, which I kinda thought about afterwards. Like, oh, people don't know about the documentary. This seems a little weird."
Most of his album was made before his wedding to Jessica Biel over the summer. He performed on Super Bowl weekend in New Orleans with special guests Jay-Z and Timbaland.
In a controversial move, he introduced his famous 2002 hit "Cry Me A River" by telling the crowd: "Sometimes in life, you think you found the one. But then one day you find out that she is just some b**ch!"
Many assumed he was referencing his ex-girlfriend Britney Spears, whom he allegedly wrote the song about.  But he responded to the speculation on Twitter, writing: "Ok. I see you. Wouldn't disrespect ANYONE personally. Ever. Relax..."
Timberlake will be performing at Sunday night's Grammy Awards.