Justin Timberlake Sings 'Happy Birthday' To 8-Year-Old Autistic Boy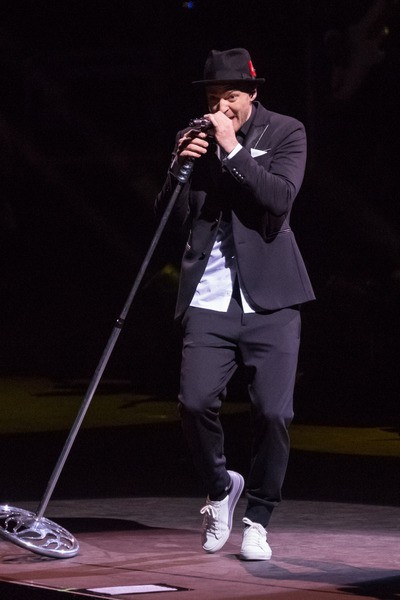 Justin Timberlake and a crowd of concertgoers sang "Happy Birthday" to an 8-year-old boy during a recent gig in Tennessee. Julian Delan's parents took their son to the show.  His father hoisted the bow-tie wearing Julian onto his shoulders, and the little boy shouted: "It's my birthday! This is my present! This is my present! I love you JT!"

The singer noticed little Julian and wound up getting the audience to join him in a rendition of "Happy Birthday."
Julian's mother Marika Delan, said afterwards: "Thank you for showing me I was wrong about what the world would do when they saw my son. Thank you for seeing him and not just his disability. Most probably didn't even know he had one. They were too busy singing along with Justin. They were all too busy showing me a lot about human nature, and a few things about love."