Justin Timberlake & Robin Thicke Top 2013 Best-Selling Artists List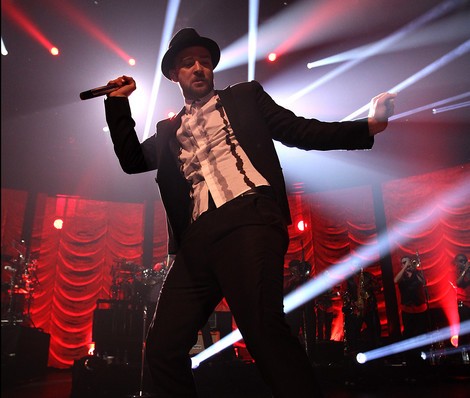 Justin Timberlake and Robin Thicke are officially the number-one selling artists of 2013 after they produced the best-selling album and song of the year.
The "Sexy Back" singer's comeback album, "The 20/20 Experience," sold 2.43 million copies, making it the only album that sold more than 2 million copies in 2013.
Rapper Eminem's "The Marshall Mathers LP 2" came in second place with 1.73 million copies sold.
Country singer Luke Bryan's "Crash My Party" followed in third, and rockers Imagine Dragons' "Night Visions" and Bruno Mars' "Unorthodox Jukebox" came in fourth and fifth place, respectively.
Meanwhile, Robin Thicke easily had the best-selling song of the year with his catchy track "Blurred Lines," featuring Pharrell and T.I. with 6.5 million sold.
Rappers Macklemore & Ryan Lewis camed in number two with "Thrift Shop" featuring Wanz, which sold 6.15 million copies.
Imagine Dragons had the third biggest song of 2013, "Radioactive," which was followed by country duo Florida Georgia Line's "Cruise," and New Zealand teen Lorde's "Royals" at number five.