Justin Timberlake Offers Support For Old Disney Pal & Current Contestant On 'The Voice'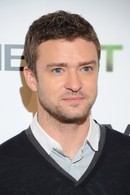 Justin Timberlake has taken to Twitter.com to support a former Mickey Mouse Club pal on the show which features another former Mouseketeer, Christina Aguilera, as a judge.

Aguilera didn't recognize Tony Lucca at first when he auditioned for a place on The Voice, but his links to the pop superstar have since become a headline grabber for the second season of the show.

And, as the singer hits the final stages of the competition, old pal Timberlake has urged his fans to show their support.

In a tweet on Monday, the "Cry Me a River" singer wrote, "Tony Lucca @luccadoes performs LIVE tonight on #TheVoice Tune in and vote for my boy!!!"

But Aguilera wasn't quite so kind after Lucca performed a rendition of Peter Gabriel's "In Your Eyes", stating there were better voices in the competition.

She told Lucca, "Obviously we get a lot of support. You've got me and your old Mouseketeer buddies behind you. And Justin in particular. I hope this is really a contest about the voice. I think there are just better voices on the show, rather than a celebrity sway kind of thing."

Fellow The Voice judge Adam Levine responded, "That was honest."

And, after the show, Lucca told news show Access Hollywood, "It seems like maybe there's some ulterior motives... It's an opinion. I can't let it ruffle my feathers."