Justin Timberlake & Kanye West Named 'Most Stylish Men'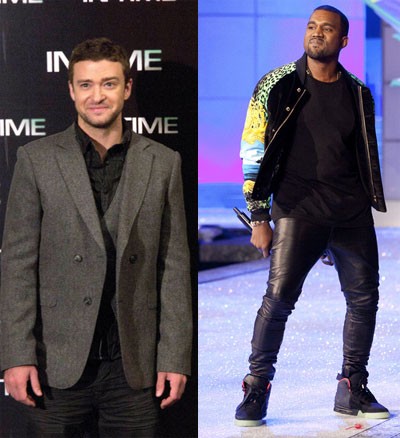 Justin Timberlake and Kanye West have been named among the "Most Stylish Men of 2011" in a new InStyle magazine poll.
 
Editors have compiled a group of the 20 best-dressed guys and singer/actor Timberlake and rapper West, who recently launched his own fashion line, have made the cut.
 
Also, recognized: Zac Efron, Twilight hunk Robert Pattinson, soccer ace David Beckham, Jennifer Aniston's boyfriend Justin Theroux and actor Jake Gyllenhaal.