Justin Timberlake: 'I Did The Yogi Bear Movie So I Would Feel Better About Myself'

Justin Timberlake decided to voice Yogi Bear's cuddly sidekick Boo Boo in the new animated kids' movie to "feel better about himself" - after finding out pre-teen kids were fans of his racy track Sexyback.

The Cry Me A River hit-maker has turned his back on pop over the last few years to concentrate on making movies, but stunned fans when he decided to voice the part of a cartoon character for the new Yogi Bear outing.

However, Timberlake insists he felt compelled to take on something clean-cut, after a nine-year-old fan's mom told him her child loved his risqué music.

He says, "I've had parents come up to me and say, 'All my kids listen to your music. My daughter really loves SexyBack.' I said, 'Oh great, how old is your daughter?' - expecting them to say they went to college or something. They said, 'She's nine'. That made me feel really bad as a person and I thought that was irresponsible for the parent - my music is explicit."

"I did the Yogi Bear movie so I would feel better about myself."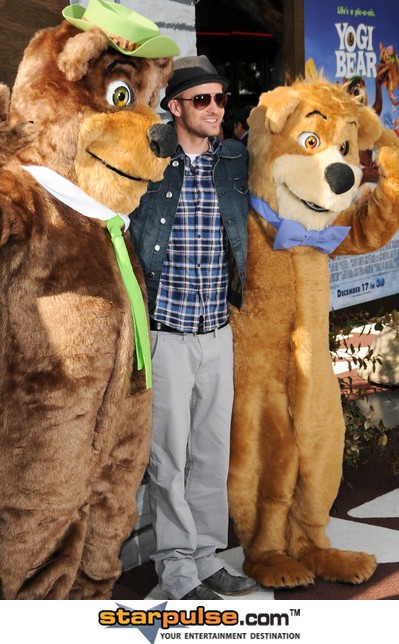 Click Here For More Justin Timberlake Pictures