Justin Timberlake Honored At Environmental Media Awards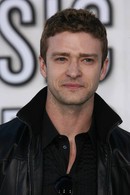 Justin Timberlake has been honored with a top award to mark his continued efforts to help the environment.

The singer/actor picked up The Environmental Media Awards' (EMA) Futures prize, which applauds leading green stars in the entertainment field, on Saturday.

Timberlake is renowned for his green efforts - he owns an eco-friendly golf course near Memphis, Tennessee and he used to take steps to reduce his carbon footprint on his tours.

Animated movie Yogi Bear and documentary Revenge of the Electric Car also received prizes for raising awareness about environmental issues at the ceremony in Burbank, California, as did TV shows Futurama and CSI: Crime Scene Investigation.