Justin Timberlake Has Made A Career Out Of Being Uncool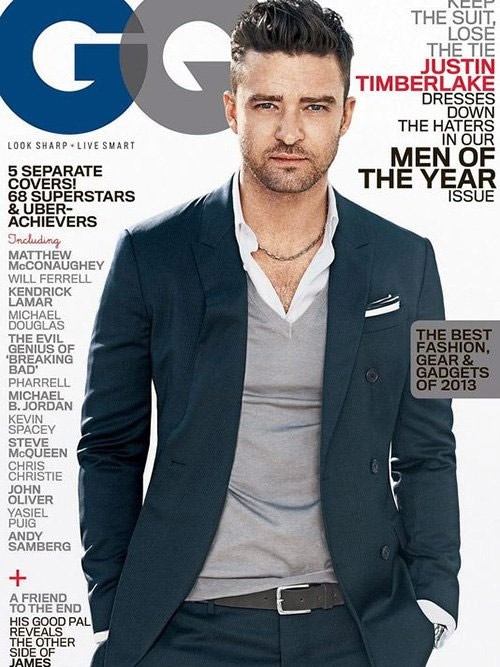 Justin Timberlake was named one of GQ magazine's Men of the Year for 2013, and the singer/actor has landed one of five different covers for the annual issue; and, surprisingly, the 32-year-old tells the magazine that he's "not cool."

Justin says if he was cool he probably wouldn't be famous or successful.

"Listen, I'm not cool. Being cool is about keeping your blood pressure steady. So no. Don't be cool. Be passionate. Be dedicated. Be tenacious. Be uncompromising. Be pissed. Be happy. Be sad," he says.

"I've made a career out of doing things that I should not be doing," he adds. "I wasn't cool about it. Because being cool would have meant I passed up on those opportunities. If you do that, it's because you're afraid. And what are you afraid of? You know?"

JT also says that what the critics have to say about him -- and this fall they had lots to say with the release of new album "The 20/20 Experience -- 2 of 2" and box office flop "Runner Runner" -- doesn't matter despite feeling "literally like a bunch of people just took a s*** on my face."

After the film's release some said maybe he should consider giving up acting and not have released the second half of Spring's "The 20/20 Experience."

"This face ... This recognizable face that you work so hard to get -- not because you want the recognition but because you know you're made to do it," he says. "The movie didn't do well at the box office, so I should quit? Hold on a second. If I was somebody else, you wouldn't have said that. I have the number one album this week, and I shouldn't have released it? Come on, man. You sound like a d***head...

"It just shocked me because, like, you're trade magazines. None of your opinions count," he adds. "And by the way, none of you can do it."

Justin Says that his critics often test his patience, and that he's thankful that he's able to keep himself relaxed when it comes to facing them.

"I grew up with a little bit of a chip on my shoulder, so sometimes I find it funny that I've been able to acquire the patience it takes to be kind to people in our business, because sometimes I just want to f**king kill everybody," he says.

Check out Justin's full interview in the December GQ.