Justin Timberlake Gets Hot And Heavy With Riley Keough In New Video 'TKO'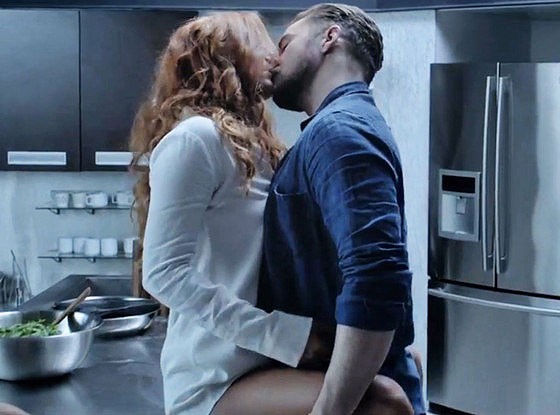 Justin Timberlake gets hot and heavy with actress Riley Keough in his latest video, "TKO", the second single off his latest record, "The 20/20 Experience (2 of 2)."

Keough, the granddaughter of rock royalty Elvis Presley, plays JT's angry lover in the new video.

After a steamy makeout session on a kitchen counter, Keough grabs the nearest frying pan and smacks the singer on teh back of he head.

Next, she's dragging him down a dirt road while driving a pickup truck.

Timberlake's latest album is his second release this year to top the Billboard 200 chart.

Check out "TKO" below...