Justin Timberlake Forced To Postpone NY Concert Over 'Health Reasons'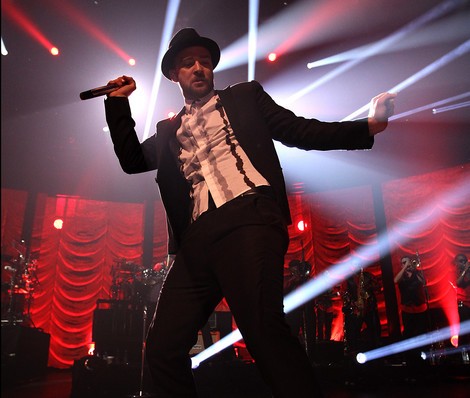 Justin Timberlake axed his Wednesday night Madison Square Garden show in New York City because he wasn't feeling well.
 
He made the annoucement on Wednesday afternoon, telling Twitter followers: "Hey NY. There is never an easy way to do this... Unfortunately, I have to postpone tonight's show to Friday due to health reasons. I am truly sorry to everyone that have tickets for tonight. It kills me to have to do this. I hope to see you all on Friday."
There has been no official word about what is ailing the 33-year-old pop star.
Timberlake made headlines earlier this month after his grandmother told the press his marriage with Jessica Biel was "hard going."
Sadie Bomar told The Sun newspaper: "They do love each other dearly, but they are apart so much it's going to be hard going for them." She added that his wife is finding it particularly difficult to deal with the distance.
Hopefully their relationship had nothing to do with the cancelled concert.