Justin Timberlake Dines At Taco Bell After The People's Choice Awards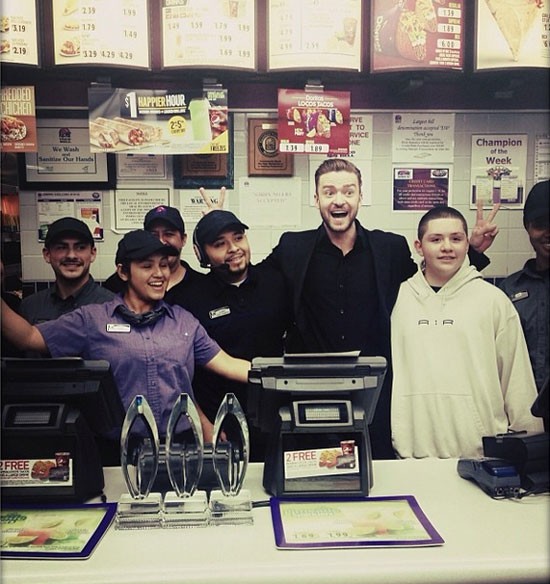 After winning three trophies at the People's Choice Awards, Justin Timberlake celebrated his glory at Taco Bell on Wednesday night.
The singer posed for photos with staff and lined up his three trophies on the counter. He uploaded a picture on Instagram with the caption: "What do we do after we win 3 PCAs?!?! Easy... Go to Taco Bell!! People's Champ, baby!!"
The only thing missing? His actress wife Jessica Biel by his side.
Timberlake took home awards for Favorite Male Artist, R&B Artist, and Favorite Album for The 20/20 Experience.
He later posted on Facebook: "Thank you so much to everyone who voted!! I'm feeling like the People's Champ tonight!! Can't wait to see you all on tour. #PeoplesChoice."
The singer's comeback album, "The 20/20 Experience," sold 2.43 million copies last year, making it the only album that sold more than 2 million copies in 2013.