Justin Timberlake Brings 'Memphis Soul' To The White House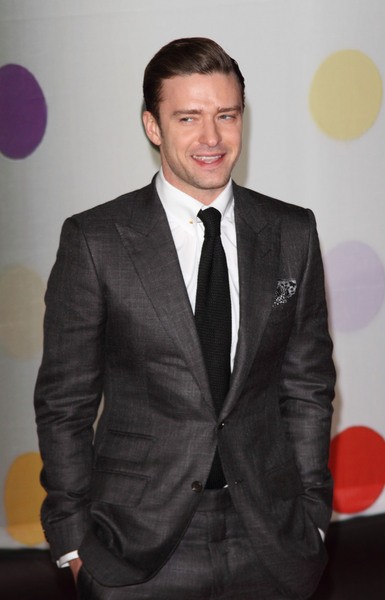 Pop star Justin Timberlake was a big hit at the White House on Tuesday night, where he performed during a music education event held by First Lady Michelle Obama.

"In Performance at the White House: Memphis Soul" celebrated the sounds of the 60s from the singer's native Memphis, Tennessee, and included a mix of acts old and new.

Mavis Staples, Booker T. Jones, Ben Harper and newcomers Alabama Shakes were on hand interact with music students at the "Soulsville, USA: The History of Memphis Soul" workshop, but it was Timberlake who had the crowd buzzing.

"Oh, watching you all's faces - priceless," Mrs. Obama said to the crowd. "Priceless. See, you never know what's going to happen at the White House.

"OK, let's breathe. Come on. Everyone, let's breathe, even the moms."

Over 100 high school students were invited to the event for the workshop, during which FLOTUS stressed the importance of the era's music and explained how dedicated Timberlake and the other stars highlighted during the event are to their craft.

"Ben Harper first picked up a guitar at age six. Mavis Staples and Sam Moore have both been performing since they were kids singing gospel music in church." She said.

"When Charlie Musselwhite was getting started, he had to fit in his gigs between shifts at his factory job," she added, "And when Justin first started touring, he would immediately go to the bus to watch a tape of his performance, taking notes so that the next night he would be even better."

Timberlake's wife, actress Jessica Biel, was also on hand at the event, and was very excited to see the President.

"I hugged POTUS. I hugged POTUS. I hugged POTUS." she Tweeted.

After the educational part of the day, the stars took to the stage for a concert, which included performances from Timberlake, who sang a rousing rendition of Otis Redding's classic, "(Sittin' on) The Dock of the Bay," Harper, Staples, Queen Latifah, Cyndi Lauper. The show was taped and will air Tuesday, April 16 on PBS.

The "In Performance at the White House" series was started when Jimmy Carter was president, and was the 10th such workshop and concert since Obama took office in 2009.

In related news, public tours of the White House are still canceled because of the budget cuts from the recent sequester.