Justin Theroux Says Dating Jennifer Aniston Put Him At A 'Different Altitude'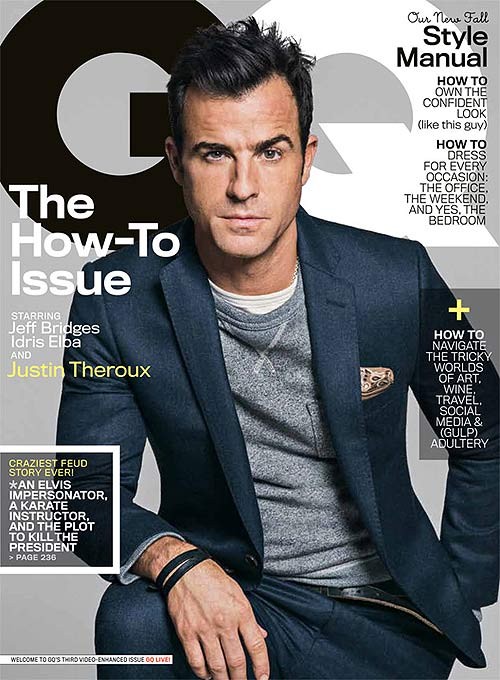 Justin Theroux says that his life has changed since since meeting fiance Jennifer Aniston in the October issue of GQ magazine.

Theroux says that since the couple got together, her star status has plunged him head-first into the spotlight, and now life has been "a bit like going to a slightly different altitude" because of the attention the couple gets.

The couple ended up purchasing a $21 million mansion in Bel Air together last year and one of the selling points was that it came with chickens, something the seller figured the couple wouldn't be interested in keeping.

"We inherited the chickens from the previous owners," the actor tells GQ. "They were like, 'Of course we'll get rid of the chickens,' and we said, 'Are you crazy? Don't get rid of the chickens. That's half the reason we wanted this place.'"

But chickens aside, there is one thing that Aniston won't let the screenwriter bring into their home: his "syphilis throats".

What exactly is a 'syphilis throat'?

"I have these beautiful wax-museum pieces -- handmade, from the 1800s — from a museum of curiosities," he explains. "They're just these open mouths, with tongues, and in the throats are different stages, labeled, of syphilis and gonorrhea and whatever."

"Those definitely found a great place in my office in L.A.," Theroux adds. "They weren't going to be above the fireplace anytime soon."

Read more of Justin's interview at GQ.com.