Justin Chatwin:'Dragonball: Evolution' Is All About The Hair

In
Dragonball: Evolution
,
Justin Chatwin
becomes the live action incarnate of the anime character Goku. As protector of the dragonballs, Goku uses martial arts to fight off bad guys. Chatwin trained and learned the moves and choreography. All that really mattered was getting the hair right.
"That was one of the first questions that I asked," Chatwin said. "What are we going to do with the hair? All these animes have crazy hair and I was like, am I going to be wearing a wig. Oh my God, this is going to be wacky. This is going to either be really interesting because it's the first anime film or this is going to be the last film I ever do, like orange Ninja suit and two-foot hair."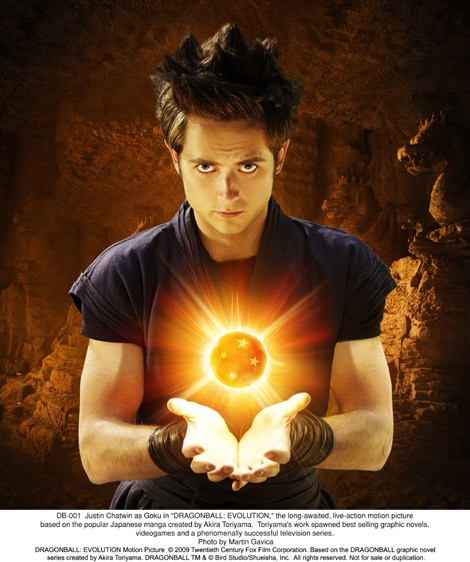 The film shows the beginning of Goku's quest to find and protect the dragonballs. His hair evolves to the point that fans will recognize him as the anime character. "I think my hair has an arc of its own in this movie because I was such a freak every day. I'd say okay, this is the high school look. Okay, this is the post-Goku look. This is the journey look. I kept on changing it because I honestly don't know if I ever got to a place where I was like this is Goku from the Manga. I felt a big responsibility to the Manga and to the fans and just to everything that had been done so the hair I guess was a challenge for me."
Dragonball: Evolution opens Friday.
Story/Interview by
Fred Topel
Starpulse contributing writer
(Starpulse in Hollywood)
: Every week, Hollywood's biggest stars are meeting in the hot spots and Starpulse is there.