Justin Bieber's Tour Bus Raided In Sweden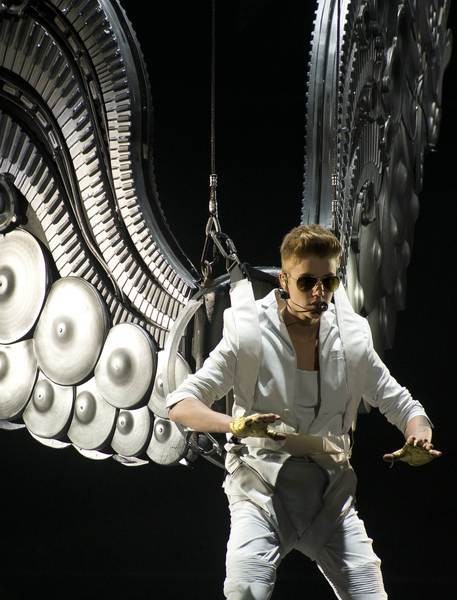 Justin Bieber's European tour troubles continue as his tour bus was raided Wednesday night after a police officer smelled marijuana smoke coming from the vehicle.

Police were in the area to control crowds of fans that had gathered near the bus, which was parked outside the Grand Hotel in Stockholm.

A passing officer detected a "strong smell" of marijuana coming from the bus and contacted the city's narcotics unit as the bus headed to the Ericcson Globe Arena, where Bieber was performing a show on his Believe tour, according to TMZ.com.

A warrant was issued and police searched the bus at the arena, finding a small amount of pot onboard, along with a taser, which requires a permit.

No one was on the bus when it was searched and no arrests were made; and the bus was not impounded.

According to TMZ, earlier in the day Justin had been hanging out with his pal Lil Za, who he was photographed smoking weed with back in February.