Justin Bieber's Rep Says TMZ Edited 'Spitting' Photos, TMZ Responds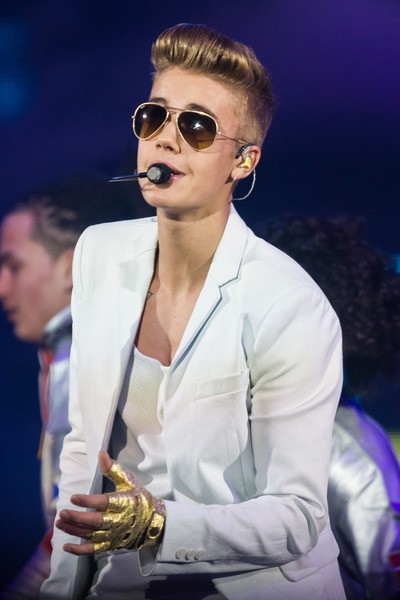 Justin Bieber's people are claiming that TMZ has edited photos of the pop star, making it appear like he was spitting down onto his adoring fans from a balcony.
Last Thursday, photos were released of Bieber hocking a loogie off the side of his balcony. TMZ reported he spat while adoring fans waiting below.
His representative wrote in a statement, "Justin didn't spit on anyone. No fans were below the balcony. TMZ superimposed photos of the fans next to Justin on a completely different balcony to make it appear like he was spitting on fans when he wasn't. In fact, earlier in the day, Justin bought his fans hot chocolate and played them some of his new music. Justin loves his fans."
TMZ responded, "First, Justin ... there WERE fans below the balcony. In fact, Justin had posted a video of the crowds below his hotel room on his own Instagram page ... showing him on the same balcony depicted in the photos."
"Second, the photos were shot by a reputable photo agency and posted on our site per usual. Also, we're not that good at photoshop."