Justin Bieber's Pet Monkey Is Quarantined In Germany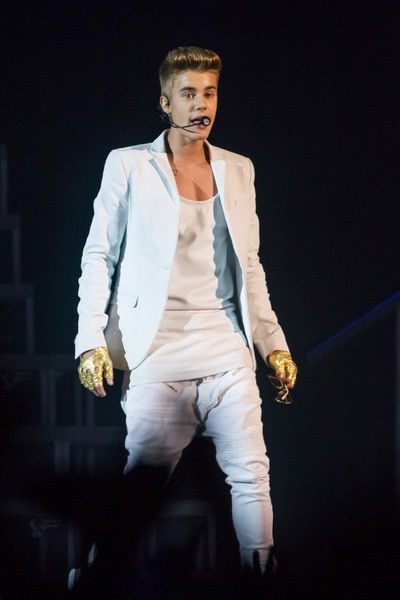 While traveling to Germany last week, Justin Bieber had to leave a monkey in quarantine because he didn't have the necessary paperwork, reports the Associated Press.

On Thursday, the 19-year-old pop star arrived at Munich airport, but when he went through customs he didn't have the proper documentation to bring the capuchin monkey into the country, spokesman Thomas Meister explained. As a result, the animal had to stay with authorities.

Later that evening Beiber performed in the city, beginning the final leg of his European tour. He tweeted about the show but didn't mention the monkey: "Munich was a good time. And loud. The bus is headed to Vienna now. U coming?"

Over the next week the singer will perform more shows in Germany and some in Austria.

Bieber's tour has been full of drama. While in London he arrived two hours late to a show, fainted on stage, was hospitalized, fought with a papaprazzo, and was spotted wandering around wearing a gas mask.

Earlier this week a neighbor in Los Angeles claimed he was threatened by the singer after he complained about the pop star speeding through the streets in his Ferrari.