Justin Bieber's Pal Lil Za Busted For Drug Possession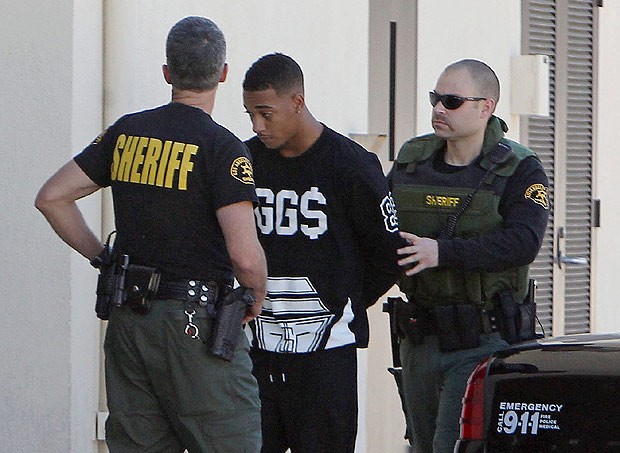 Justin Bieber's pal Lil Za was arrested when police found illegal drugs in his possession when they raided the singer's home on Tuesday.

The aspiring rapper, 19, was caught with a powdered substance which was reported to be cocaine, but may actually be MDMA, aka Ecstasy, according to TMZ.com

Lil Za, real name Xavier Smith, faces prison time following the arrest regardless of which of the two drugs the powder, which police said was left in plain view. They also found Xanax.

The rapper was also charged with vandalism while in jail following the arrest for smashing a phone after arranging for his bail to be posted. According to TMZ he was re-booked on the charge and could face a felony if the phone was worth anything.

Police raided Bieber's home to investigate the singer for allegedly egging a neighbor's home.

Bieber, who cooperated with police during the raid and wasn't arrested, and the neighbor have been at odds for months.