Justin Bieber's Manager Bringing Live-Action Version Of 80s Cartoon 'Jem And The Holograms' To The Big Screen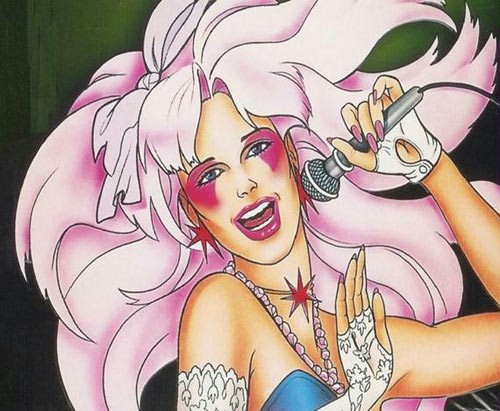 Justin Bieber's manager Scooter Braun is set to bring 80s cartoon Jem And The Holograms to the big screen.

Braun is set to co-produce a live-action adaptation of the series, which ran from 1985-88, with "The Purge" producer Jason Blum.

Jon M. Chu, who directed another Hasbro property, G.I. Joe: Retaliation, will helm the film. Chu also directed Bieber's live concert films "Never Say Never" and "Believe."

The movie won't be produced in the typical Hollywood fashion though, as fans are invited to help out with designing costumes, writing music and even starring in the movie.

"We want to invite you into our process to help us make our next movie, from making music to designing costumes, to even casting, whatever it is, we want you to be part of our creative team," Chu explains in a video announcement posted to YouTube on Thursday.

"The movie, without giving away too much, is a modern-day, live-action reinvention of the 1980s Hasbro classic cartoon Jem and The Holograms."

Anyone interested should check out the video below...