Justin Bieber's Laptop Thief Posts Personal Videos, Warns 'More To Come'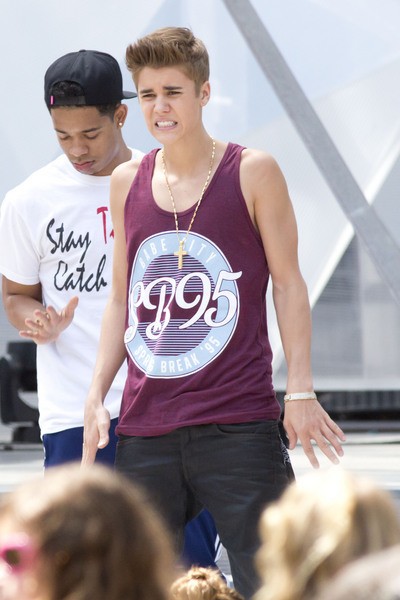 It was coming sooner or later - the person who stole Justin Bieber's laptop and camera has released the first bits of personal footage on YouTube.
The Twitter user @gexwy, created on October 10, has uploaded and linked to two YouTube videos that appear to be from Bieber's personal camera. Watch them below:
"Good job with the password protected @justinbieber. weak," he taunted the star after posting the videos.
"@gexwy no matter what you have and what you post tomorrow i know my fans wont leave me. screw it. #toostrong," Bieber responded. The thief then promised that there would be another video release today at noon.