Justin Bieber's Intimate Paris Concert Photos Revealed!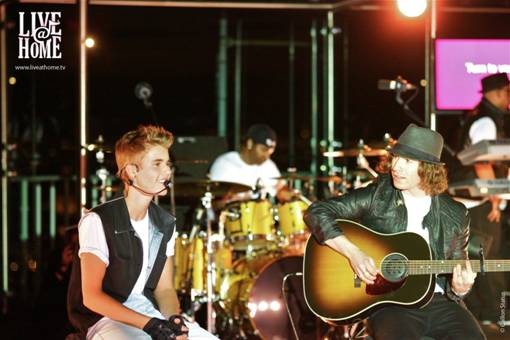 Now, this is one house party you would definitely want an invite too!
My Love Affair - the international agency dedicated to pairing brands and artists - announced the launch of their exclusive Justin Bieber performance on the popular co-owned premium web program, Live@Home. The teen pop icon's performance took place at the top of one of Paris's most incredible skyscrapers, where he performed songs from his new album, Believe, including the hit single "Boyfriend". The full performance is available at www.LiveAtHome.tv.
The monthly web program Live@Home is the first web music program created to allow the world's best artists to come and perform in a beautiful Parisian home.These intimate performances are taped without an audience and are aimed at making artists feel at home.