Justin Bieber's 'Heartbreaker': Hit Or Miss?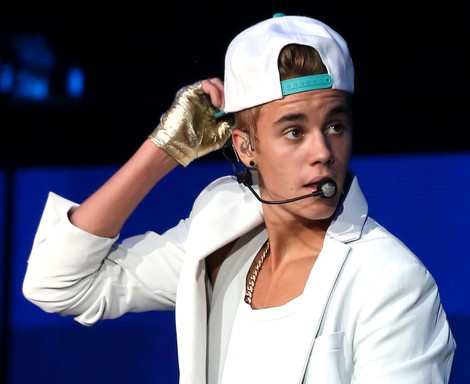 Is it safe to say that Justin Bieber truly wants to be on the 'urban' side of music? I think the aforementioned question is quite the understatement, judging by the company Bieber keeps and his most recent music.  On his first single from his new 'Music Monday' series (has he been talking to Kanye West who previously did 'Good music Fridays?), Bieber certainly seems to be more contemporary R&B than dance-pop.  The slow jam "Heartbreaker" definitely seems like another step towards a more mature sound, regardless what one opines of the single. Unlike Miley Cyrus though, Bieber eschews shock value… no f-bombs or references to irresponsible partying and most of all, no teddy bears or tongue action.  It's the little victories.
These songs are different. These are my #journals http://t.co/1MXKbyytgO—
Justin Bieber (@justinbieber) October 06, 2013
My thoughts on the song?  Well, it is soundly produced and the vibe itself is respectable, so there are some lofty pros for sure.  It's certainly more substantive than the desperate, trashy "Lolly", a track Bieber should've definitely dissociated with rather than collaborated.  I mean it's so tasteless… and it's not about a literal lollipop…  I'm not sure that Maejor Ali (formerly Bae Major) and Juicy J are the best company for JB to keep… particularly if his contributions involve rapping and I quote: "Throwing up a G note, like I'm at a casino / I'm all fancy, yeah I'm popping Pellegrino / I'm in the El Camino when I pull up on the scene though / you know I'm a real OG and baby I ain't from the T.O." I mean I guess it's admirable Bieber kept it clean when he probably didn't want to as if he'd been referencing drinking or smoking, he'd stir more controversy.  Just saying!
But alas, this isn't about "Lolly" but rather "Heartbreaker".  As previously stated, production and vibe are among the strongest points.  Also the use of backing vocals and vocal dubs throughout accentuate the cut, so props there.  The chorus is simple, but effective ultimately: "Don't tell me you're my heartbreaker / hey girl my heart is breakin'…"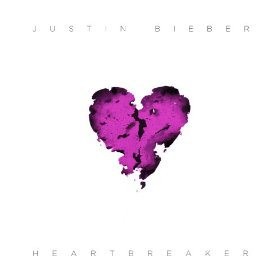 But with pros there are also cons.  While I believe Bieber's vocals are maturing, I still think there is room for growth and development.  I do respect the vocal growth with his deepening pipes, but I don't think Bieber is completely there yet.  While I think the grinding tempo of this cut shows his potential, I also think it exposes some weaknesses.  That said, Bieber is still 19, even if he's trying to live it up as if he's grown.
Ultimately, "Heartbreaker" is a step in the right direction for the troubled youngster, but I wouldn't say that it's incredibly innovative and definitely NOT the 'second coming'.  A victory? Maybe, but I'm interested to see what the next couple of Mondays reveal before making that determination.
Verdict: ✰✰✰