Justin Bieber's Face Is Paralyzed After Running Into Glass Wall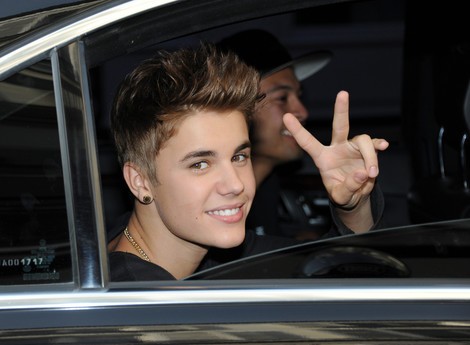 After a run-in with a glass wall backstage at a concert in Paris, Justin Bieber's eyebrow appears to be paralysed.
 
On Thursday, the singer got a concussion after blacking out in his dressing room following a gig, and in a video posted on website Viddy.com yesterday, the pop star shows how the injury has affected the right side of his face.
 
He said, "I can't move my eyebrow. It's the weirdest thing." He then tried to wiggle his eyebrow but complained, "There's no wrinkles going on!"
 
Bieber also joked about the accident, explaining, "I got into a fight with a glass window."

But the pop star seemed to be in good spirits on Friday when he sung for fans from from a balcony outside the French headquarters of his  record label. He belted out "Boyfriend," Baby" and "One Time" accompanied by by musical director and guitarist Dan Kanter.