Justin Bieber's Brazilian 'Friend' Tati Neves Is A Sex Film Star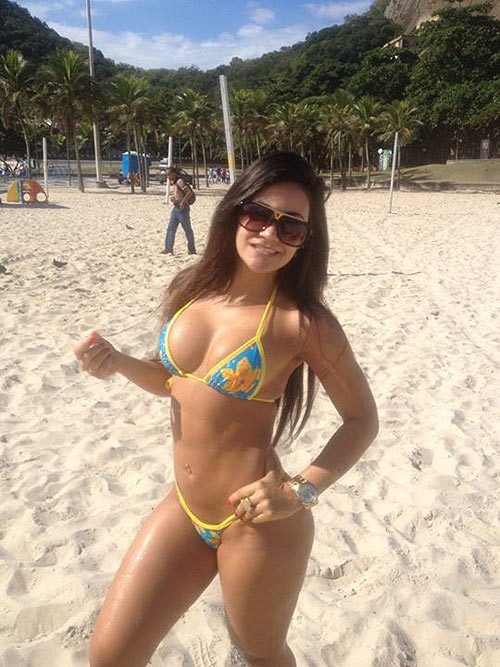 Tati Neves, the Brazilian woman who filmed Justin Bieber sleeping and alleges that she spent an intimate night with the pop star, is actually a porn star, according to TMZ.com.

Neves made headlines two weeks ago for filming Bieber while he slept on a pull-out couch at his rented Rio de Janeiro beach house, prompting the whole world to question whether or not she's a hooker -- based on his trip to the Centaurus brothel the night before. That night, the singer reportedly brought two women who work there back to his rental home.

But Neves showed up the next night -- along with 30 other women Justin asked Zax nightclub owner Marcus Mion to bring back to his place for an afterparty. According to Mion, Tati wasn't among that group, and no one knows how she ended up close enough to Justin to film him as he slept.
Locals say they've seen her before -- at the brothel, leading to speculation that she was hired to ensure a happy ending to Bieber's evening.

There's been no confirmation whether or not Neves is a call girl, but, in the words of TMZ, "she has been paid for sex" in the past.

The website reports that adult video-on-demand site HotMovies.com has a video she starred in years ago, which has been retitled thanks to her new found fame as the girl who filmed Justin Bieber sleeping.

"Justin Bieber's Brazilian Girlfriend XXX Video" with the subtitle "Better Known As Justin Bieber's Special Friend Tati Neves," features star "Emanuele" -- Tati's adult film pseudonym.

Bieber's camp claims that nothing happened between the two despite a recent interview in which Tati claims she slept with the singer -- and that he's quite good in the sack and well endowed.