Justin Bieber's Bodyguards Face Another Assault Allegation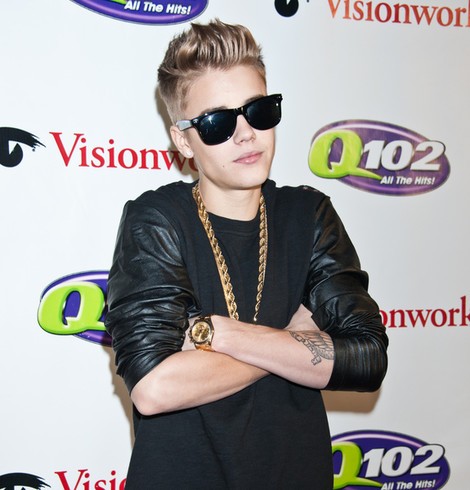 For the third time in a week, Justin Bieber's bodyguards have been accused of aggressively attacking photographers.
Yesterday, Bieber was at a hookah lounge in Hollywood when a fan tried to take a picture of the pop star. That's when his bodyguards took action, attempting stop the fan from snapping the pics.
The fan called police, but Bieber and his guards had fled the scene by the time they arrived. The cops have opened a misdemeanor battery investigation.
Last Wednesday, a paparazzo was allegedly attacked by Bieber's bodyguards when he tried to take a photo of the star skateboarding in Miami.
On the same day, Bieber ordered his guard to take a camera away from a photographer who was attempting to take photos of him leaving a recording studio.
TMZ reports the photographer from the last case is now suing Bieber and his bodyguard for bodily injury, pain and suffering, mental anguish, and medical bills. He also says the bodyguard brandished a gun while he held the man against his will and took the memory card from his camera.