Justin Bieber's Bodyguard Angers Australian Locals While Singer Learns To Surf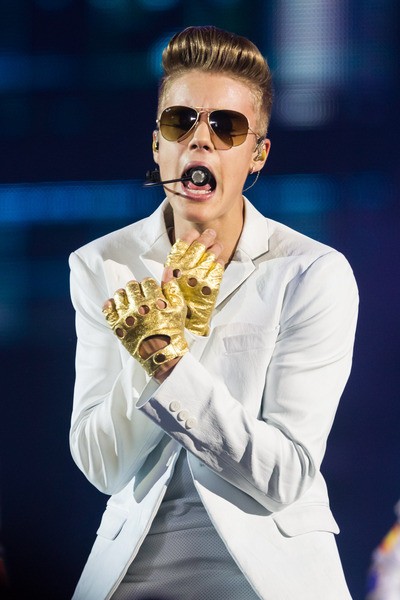 One of Justin Bieber's bodyguards caught the wrath of some Australian locals on Wednesday while the star was taking a surfing lesson.

Bieber was learning to hang ten at Wategos Beach in Byron Bay when a group of onlookers began to gather to catch a glimpse of the pop star. One onlooker, surfer Kes Weartherm, took a photo of the star having some trouble getting up on the board, and Bieber's bodyguard spotted him and wrestled his phone away from him.

A group of bystanders began harassing the bodyguard, identified as Dwayne Patterson, 29, and got him to return the phone to Weartherm.

Police arrived on the scene and charged Patterson with third degree assault and fourth degree criminal property damage. He was released on $3,000 bond.

Bieber came under fire Down Under earlier this week, when he marked a hotel wall with graffiti late Tuesday night; however the QT Gold Coast Hotel reportedly has no plans to press any charges -- in fact, reps for the hotel say they love it.

"Whilst unable to comment while Justin Bieber was staying in the resort due to privacy reasons, the property can now state that it was a coup for the hotel to have Justin want to paint a piece of art in appreciation of his stay," a statement from hotel reps read. "This piece of art is now available to be viewed by fans of the artist and we believe that it is a wonderful addition to the colorful Gold Coast arts scene."

Tom Tate, mayor of Gold Coast, doesn't share the hotel's enthusiasm and wants the graffiti removed.

"Glad you had a great time on Australia's Gold Coast," Tate tweeted on Wednesday. "Hope to see you back soon to clean up your mess. Make me a Belieber."