Justin Bieber's 'Baby' Tops 1 Billion YouTube Views - But It Needs Twice That To Be #1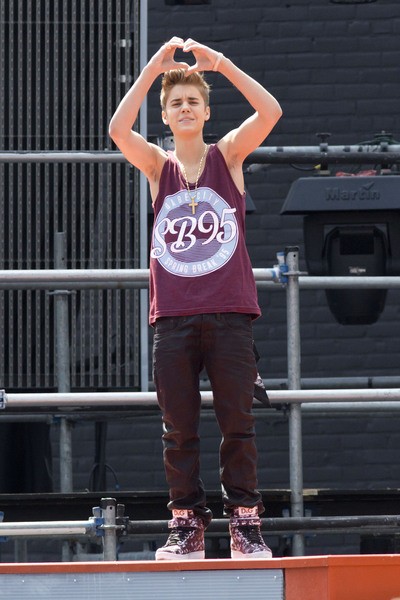 Justin Bieber's 2010 hit "Baby" has surpassed the 1 billion views mark, but it has some way to go if it wants to be the most-viewed YouTube video of all-time.
After asking Beliebers for a push yesterday, VEVO's Twitter profile wrote this morning, "@justinbieber's 'Baby' has reached 1 BILLION views! Congratulations to Justin & of course the fans!"
The landmark has #BabyHit1Billion a trending topic on Twitter, where fans and haters alike have chimed in on the divisive singer.
Now Bieber's fans only need to give him another billion views so he can beat PSY. The Korean rapper's 2012 hit Gangnam Style has an astonishing 1.9 billion views and started out-pacing Baby in November 2012.
Other top YouTube videos include Jennifer Lopez's On the Floor (733 million views), Eminem's Love the Way you Lie (666 million), and PSY's Gentleman (645 million). The only video in the top 10 that's not a music video is the viral hit Charlie Bit My Finger - Again! (665 million).