Justin Bieber Worried About Drug References, Risque Photos On Phone?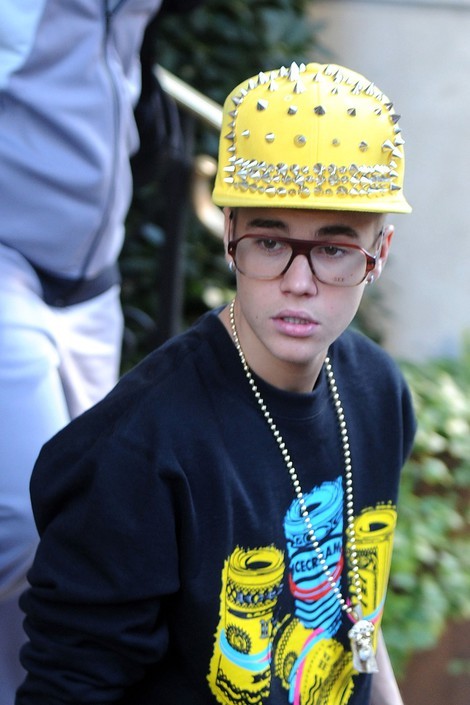 As part of the exhaustive search on Justin Bieber's home conducted Tuesday, authorities seized Bieber's personal phone - which has the singer shaking in his boots.
TMZ reports Bieber is worried about what the cops could find on his phone. The device was nabbed so cops could check for any references to the now-infamous egg-throwing incident, such as Bieber taking photos before or after the alleged attack or bragging about it to a friend via text.
While there could also be drug references on his phone (Lil Za was charged with drug possession as a result of the search), any text about drugs isn't enough to bust him without physical evidence.
TMZ also reports Bieber is concerned over photos on his phone, which could be nude shots of himself or women from his tumultuous world tour.
Meanwhile, RadarOnline reports the disgruntled neighbor who had his house egged is pushing for a felony charge against Bieber. If convicted, the popstar could be deported back to Canada, as unlikely as that sounds.