Justin Bieber Wears An Ugly Christmas Sweater Jacket On 'Today' Show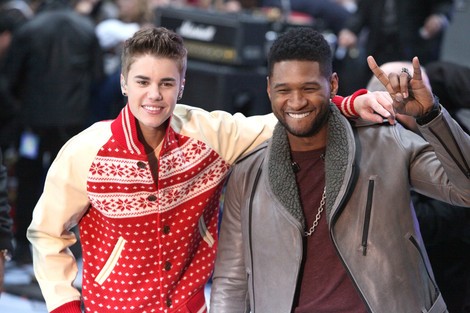 Justin Bieber and special guest Usher performed on "Today" this morning as part of NBC's concert series at Rockefeller Center in New York City.
Bieber got into the holiday spirit by wearing a red, white and beige Christmas sweater/jacket. There are entire websites devoted to ugly Christmas sweaters, and people hold parties celebrating the wacky tradition. On the ugliness scale we give Bieber a 3 out of 10 (10 being the worst). What do you think?
Check out Justin & Usher ringing in the holidays in the video below: