Justin Bieber Visits Sean Kingston In Miami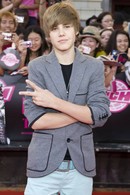 Justin Bieber showed his support for Sean Kingston as he recovers from a jet ski crash by paying him a visit at his home in Miami, Florida.

The Beautiful Girls hit-maker was left in a critical condition after the accident in May and spent nearly a month in the hospital recovering from his injuries. He has been making steady progress, and was given a boost when his close friend Bieber showed up to spend the weekend with him.

And Bieber insists his former Eenie Meenie collaborator is recovering well.
 
The singer tells MTV.com, "I was just down in Miami. We were just hanging out at his (Kingston's) house, kicking it, driving around Miami and whatnot. It was a lot of fun. I got to relax and take time off."

"His spirits are a lot higher. He still has to have people around him to make sure he's doing alright, but his spirits are high, and he's doing well."