Justin Bieber Under Investigation For Egg-Throwing Incident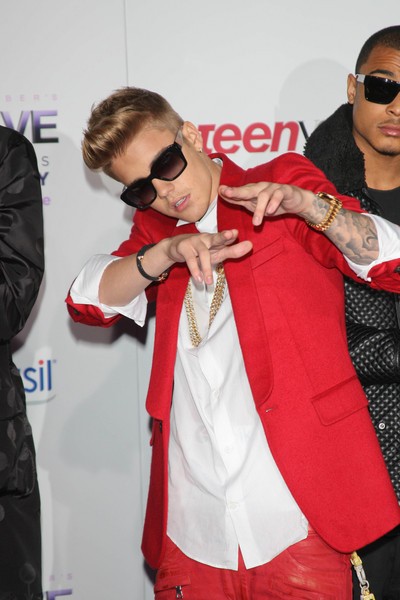 Police are investigating Justin Bieber for vandalism after a neighbor accused him of throwing egg at his house in Calabasas, Calif.
On Thursday night, a resident in the gated community claimed to have caught the singer pelting his front door with eggs, so he called police.
The unidentified neighbor allegedly shouted at the singer from his balcony, yelling, "What the hell are you doing?"
A report was filed with police and the Los Angeles County Sheriff Department Office reveals Bieber could face prosecution. Lieutenant Jennifer Barsh told People.com, "It's currently under investigation and (Bieber) is a named suspect."
According to TMZ.com, the resident claims the singer caused $400 in property damage. Bieber's reps have not commented on the incident.
It's not the first time the pop star has caused trouble in his neighborhood. There have been complaints of loud parties and speeding down the streets.