Justin Bieber Under Investigation For Alleged Battery Against Neighbor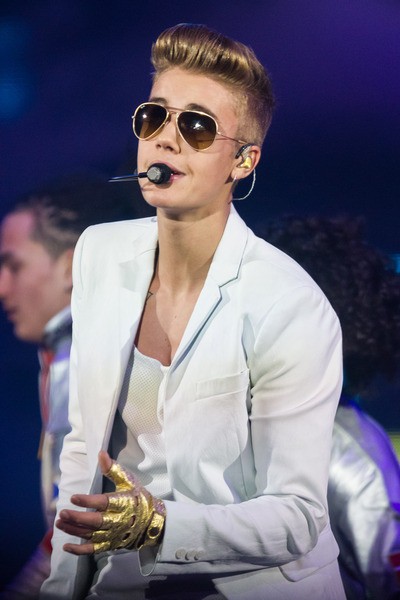 Justin Bieber has found himself at the center of even more drama after returning to his Calabasas, California, home on a break from his world tour.

The teen singer returned to the U.S. early Tuesday morning following a Monday night performance in Poland and allegedly got into a war of words with one of his neighbors over what, at first, was believed to be loud parties held at the singer's mansion while he was overseas on tour.

TMZ.com reports that the altercation was actually over Bieber's Ferrari, which was delivered to his home Monday night. The neighbor was upset because Bieber was driving the car up and down the street at high speeds and making a lot of noise.

Bieber's security guards escorted the neighbor off his property after their conversation got heated. Justin's neighbor then filed a battery report with the Los Angeles County Sheriff's Department, accusing the singer of making physical contact and threatening him. The complaint is under investigation.

Sources told TMZ that there was no physical contact and Justin went to his house when his security team escorted the neighbor from his property.

The incident is just the latest in a string of recent troubles for the singer which began earlier this month in London.

Bieber arrived two hours late for his March 4 show at London's O2 Arena, and collapsed backstage just days later. While leaving the hospital he threatened a photographer.

Prior to his flight back to the States, the "Baby" singer was spotted without a shirt on at the Lodz, Poland, airport. The temperature at the time was a cool -14° F.
Bieber's tour is set to continue Thursday in Munich, Germany.