Justin Bieber Tweets & Deletes Cozy Photo Of Himself With Selena Gomez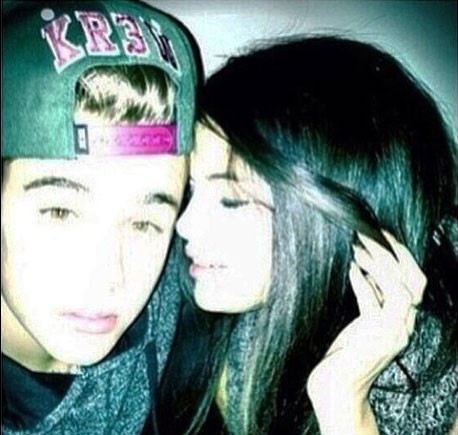 Rumors that Justin Bieber and Selena Gomez have rekindled their romance started heating up this weekend after the pair was spotted holding hands and kissing in Norway.
On Saturday, Bieber posted a photo of the two of them cuddling up together on Instagram. A few minutes later, he removed the post. The image was published just hours after it was reported that Gomez traveled to Oslo to visit Bieber while he was on tour.
A witness told People.com: "They were holding hands, hugging and they kissed on the lips. They looked really in love, like no fights ever happened before. It definitely looked like they were back together."
The couple broke up last fall amid rumors Bieber hooked up with a Victoria's Secret model.
On March 18, Gomez appeared on "The Late Show With David Letterman" and said she was "single" and felt "so good." She and the talk show host also joked about making Bieber cry.
Bieber acted out considerably after he and Gomez broke up. In March he complained about having the "worst birthday ever" after his entourage was kicked out of a club in London. He later fainted halfway through a U.K. gig, annoyed a neighbor for speeding around the streets in his Ferrari, had his pet monkey quarantined in Germany, got slammed for illegally tattooing an artist friend, and wrote a controversial comment in the guest book at the Anne Frank House.
Despite all this drama, it looks like Gomez may have forgiven him. Time will tell.