Justin Bieber To Release New Concert Movie 'Believe' On Christmas Day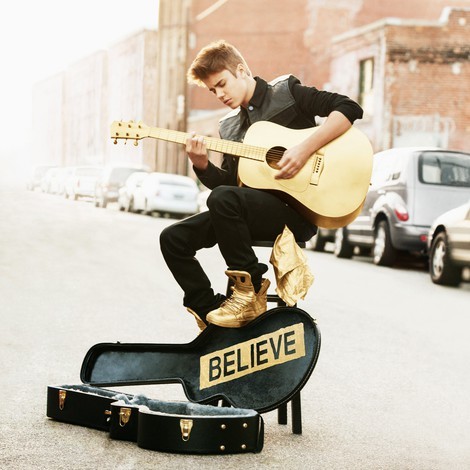 Justin Bieber has a holiday gift for his fans: his new concert movie "Believe" will be released in theaters on Christmas Day.

The film will include interviews with Justin and his manager, Scooter Braun, as well as his mentor Usher and his mom, Pattie Mallette.

"I am so excited to be involved in this movie, and so happy to be able to give back to my fans, especially during the holiday season," Bieber said in a statement. "I can't wait till Christmas day when the movie will be in theaters everywhere."

Earlier this month, the singer announced "Music Mondays", where a new song would be released ever Monday for 10 weeks. "Believe" marks the end of that 10 week period, which started off with last week's release, "HeartBreaker", followed by this past Monday's "All That Matters".

Check out the trailer below, and watch for Justin's mom saying, "It's really exciting to... see him maturing," followed by Justin walking behind his kitchen counter and getting lower and lower as he goes, saying, "Does it look like I am walking down the stairs?"