Justin Bieber Stops Argentina Concert Short After Suffering From Food Poisoning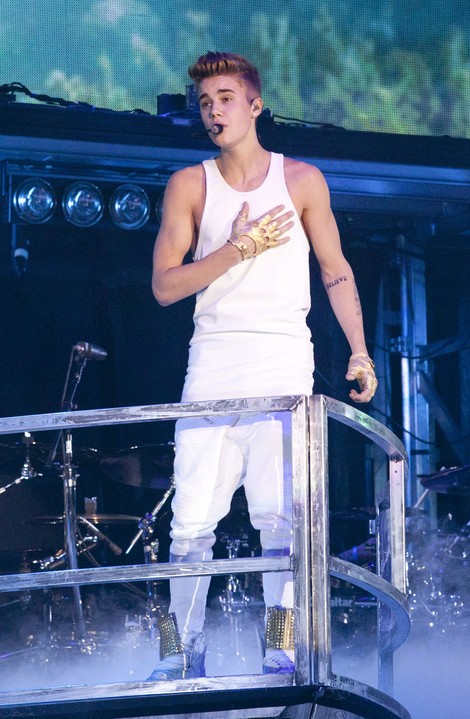 Justin Bieber's South American woes continue as the singer had to cut his Buenos Aires, Argentina, show short thanks to a case of food poisoning.

Bieber was feeling the effects of the sickness hours before he was set to take the stage, but promised fans he'd make it to the show. During his down time he also learned that he won the Best Male award at the MTV European Music Awards, which were occurring half a world away in Amsterdam.

"Sitting here with food poisoning and heard we won Best Male at the EMAs. Thanks everyone," he wrote after accepting the award via satellite.

"Argentina been a rough day but the show must go on," he added. "I'm coming...This sucks.... Not feeling so good. Actually pretty sick. Pulling it together. Argentina we got a show to do. Love u."

Bieber's rough day actually started on Saturday, when he was kicked out of the Hotel Faena because fans created an uncontrollable mob scene outside on the streets. Hotel management couldn't deal with the screaming fans and knocked down barricades that they just decided it would be better if he left.

Bieber's short trip to the continent has seen its share of controversy. Last week he was spotted leaving a brothel while two of the women that worked there were taken back to his rented home in Rio de Janeiro, Brazil. He was also photographed spray painting graffiti on the walls of a building and was charged with vandalism.

The 19 year old singer maintains that he was told it was okay by locals.