Justin Bieber Speeding In His Ferrari Sparked Neighbor Altercation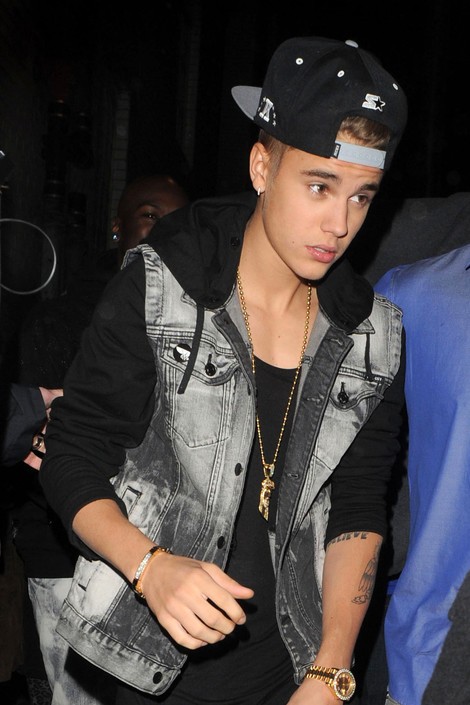 Inside the confines of a private gated community, Justin Bieber reportedly raced his Ferrari around the streets, leading to an altercation with one of his neighbors.
A fellow resident at the exclusive The Oaks compound in Calabasas, Calif., claims the pop star threatened him after speeding in the vicinity.
The neighbor has not been named, but his wife told Ktla.com, "He needs to know he's not invincible and he can't continue to be surrounded by enablers."
She added, "He was speeding through the neighbourhood, driving erratically, like he was on a racetrack. We have families here. No sidewalks. This behaviour is totally unacceptable. My husband went up to him to have a civil conversation. But apparently Justin Bieber had a hard time being told to slow down."
Police are currently investigating the situation, and sheriff's spokesman Steve Whitmore commented: "Allegedly, there was a battery perpetrated by Mr. Bieber on this neighbour, as well as some threats made by Mr. Bieber. Right now it's a misdemeanour simple battery, which is unwanted touching. It could be anything from grazing an elbow, patting on the back... It could be spitting."
Bieber has had a troubled past few weeks. He recently returned from his European tour after arrving two hours late to one gig in London, being hospitalized, parading around in a gas mask, and walking through a Polish airport without a shirt on.