Justin Bieber Song Saves Russian Man From Bear Attack?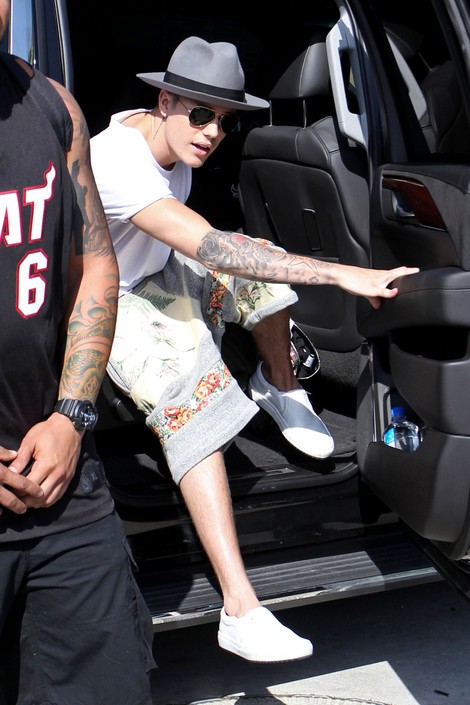 Today's weird celebrity news comes from Russia. On Tuesday, a Russian fisherman was about to be mauled by a bear when his life was saved by a Justin Bieber ringtone.

Igor Vorozhbitsyn was in the Yakutia Republic when a brown bear started attacking him. Fortunately, the man's cell phone started blaring Bieber's "Baby," and the animal ran into the woods.

The bear, apparently, isn't a fan of pop music.

Vorozhbitsynm reportedly told the Austrian Times: "I know that sort of ringtone isn't to everyone's taste, but my granddaughter loaded it onto my phone for a joke."

Her little joke may have saved his life.
It's certainly not the worst news we've heard about Bieber lately. His DUI hearing stemming from an arrest in Miami, Fla., was recently postponed, and last week he avoided getting punched in the face by Orlando Bloom in Ibiza.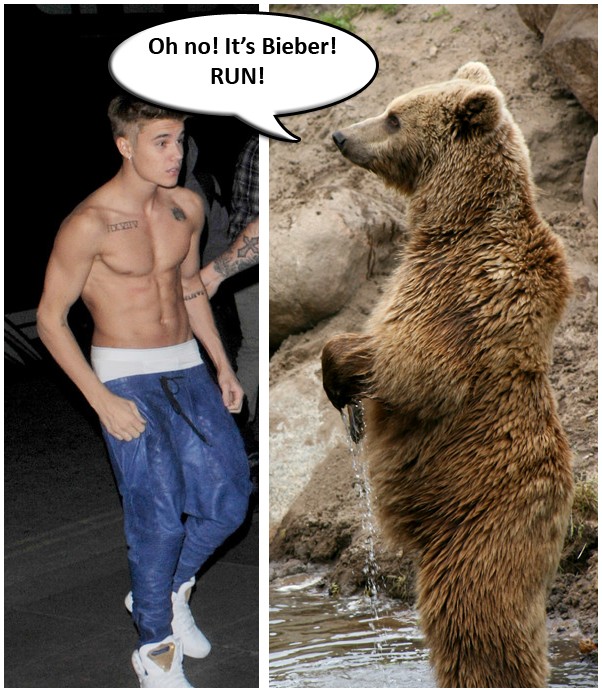 The Twitter universe seems to be amused by the Bieber bear story:
Tiger Woods arrives at Valhalla. Also just saw this: "Justin Bieber song `Baby' saves Russian fisherman from bear attack. #journalism

— Mike Buteau (@MikeButeau) August 6, 2014
So a Justin Bieber ringtone scared a bear away from a guy being attacked. Proof his music even terrifies animals of the world.

— Oh So Fresh! Music (@OhSoFreshMusic) August 6, 2014
A Justin Bieber 'Baby' ringtone saved a man from a bear attack. Even bears don't like Justin Bieber.

— Mark Campbell (@MrWordsWorth) August 6, 2014
'Russian man expresses relief after Justin Bieber ringtone scares off deadly bear' I'd like to thank this headline for existing @Pressparty

— Lauren Franklin (@Franklinsays) August 6, 2014