Justin Bieber Signs Up For Space Voyage, Wants To Shoot Music Video Onboard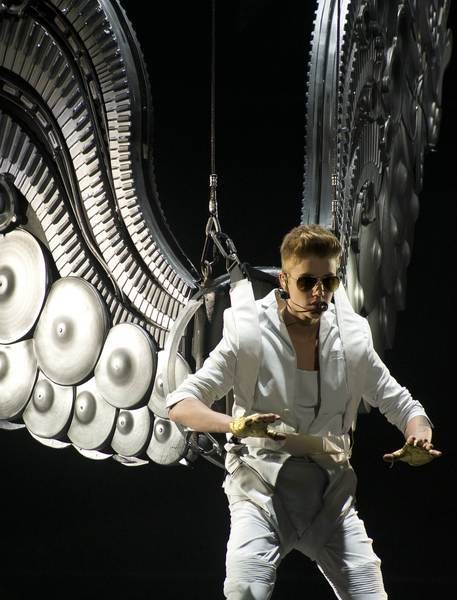 Justin Bieber will be taking a flight into space with his manager Scooter Braun. The pop star will be joining A-listers such as Leonardo DiCaprio and Ashton Kutcher, who have already signed up for the Virgin Galactic program and put down a $250,000 deposit to secure their seats.
Virgin Galactic boss Richard Branson posted on Twitter: "Great to hear @justinbieber & @scooterbraun are latest @virgingalactic future astronauts. Congrats, see you up there!"
Bieber then tweeted: "let's shoot a music video in SPACE!! #nextLEVEL"
The 19-year-old singer will fly 62 miles in altitude, which marks the internationally accepted boundary of space.
Passengers on the flight will experience a few minutes of weightlessness, see a view of the Earth, and then enjoy a roller-coaster ride back down for a runway landing.
At this point, the Virgin Galactic program is not yet commercially operational. However, the SpaceShipTwo craft went through its first supersonic, rocket-powered flight test in California in April and is expected to begin operations at Spaceport America in New Mexico as early as 2014.
Channing Tatum is worried Bieber will struggle with the responsibilities of adulthood because he has so little experience of the real world after growing up in the spotlight.
He recently told Vanity Fair: "I worry about Bieber, man. That kid's wildly talented. I hope he doesn't fall down into the usual ways of (famous) young kids because it's so hard for someone to be responsible when they're not asked to be. We're not asked to do things ourselves. You have someone there with a coffee. (They say,) 'You want food? I'll get you food.'"
You want to go into space? You go into space.