Justin Bieber Shows Off Injuries After Falling Down Stairs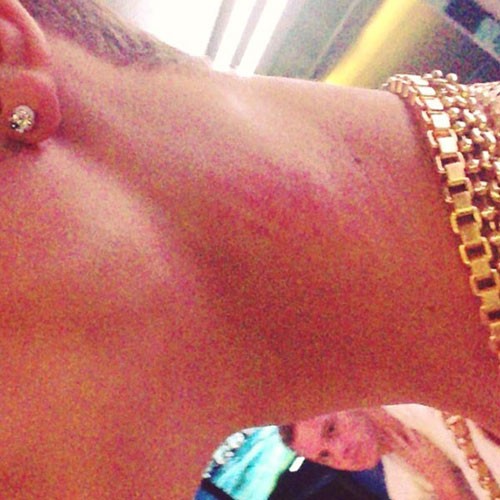 Justin Bieber fell down a flight of stairs, but was more than happy to show off the aftermath to fans.
On one of his rare days off from his extensive Believe tour, Bieber apparently took a tumble down some stairs - and shared the story on Instagram.
In a short video, Justin says, "So I decided I was gonna fall down the stairs." The video then cut to a look at his scraped neck before he continues, "So I did! That's exactly what I did."
He later messaged, "Why I gotta fall and cut my neck before a photo shoot... fun." The singer is working with Adidas for their NEO label. Bieber tweeted, "Shooting with @adidasNEOLabel today. Making them make longer shirts."