Justin Bieber Shoves Fan's Phone Down His Pants After Telling Them To Stop Throwing Stuff On Stage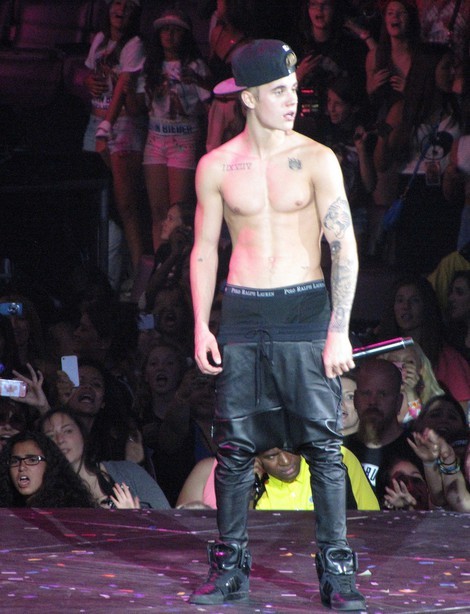 Justin Bieber asked fans to stop throwing things on stage during his show at the Prudential Center in Newark, New Jersey Tuesday night after someone's underwear hit him in the face.

Bieber threatened to walk off stage if the letters, panties and even cell phones -- one of which he stuffed down his pants before throwing it back to the crowd -- kept coming.

"Can you please refrain from throwing things on stage please thank you. Do you guys want me to keep performing or what?..." he said, after which more items were hurled his way.

"No, no, no, no, refrain -- refrain, you guys know what refrain means?" he asked after someone else tossed something up to him. "No, no, no, refrain means don't throw.

"Do you guys wanna keep throwing things on stage or should I keep performing?" he asked before another fan threw their iPhone up on the stage.

"I say don't throw stuff on stage and this is what they... they throw a phone," he turned and said to his band. "I mean I do need a new iPhone..."

Bieber then shoved the phone down the front of his pants. Naturally the crowd went wild. He then took it back out and tossed it off the stage.