Justin Bieber Set To Reject Plea Deal In Miami DUI Case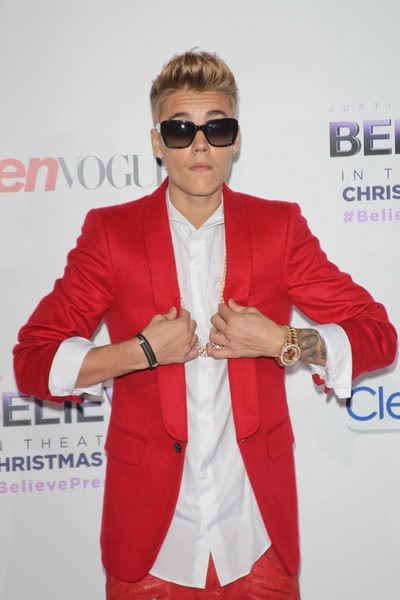 Justin Bieber has been offered a plea deal by prosecutors in Miami following his DUI arrest last month, but the singer is reportedly set to turn the bargain down.

Bieber is set to appear in court in Florida next Monday to face charges of driving under the influence, resisting arrest and reckless driving, but the State Attorney has offered to drop the DUI and resisting arrest charges if Justin pleads no contest to the reckless driving charge, completes 40 hours of communitiy service, attends both alcohol education and victim impact panel courses and put an ignition lock on his car for 3 months to prevent him from driving drunk, according to TMZ.com. Prosecutors also want him to submit to random drug and alcohol testing for the next nine months.

But the 19-year-old is ready to reject the deal because of issues with the arresting police officer in the case.

TMZ reports that the officer has been accused of misconduct 15 times. The website also obtained a GPS report for Bieber's car, which shows that he never went faster than 27 miles-per-hour the night of his arrest, when he was cited for drag racing.

The officer also claimed Bieber "reeked" of alcohol, but he blew a .014 on the breathalyzer, which is well below the legal limit; however in Florida it's above the limit for those under the age of 21.

Bieber will reportedly not accept any deals that include probation or random drug testing.